What does it Mean?
Sustainability is the ability to exist and develop without depleting natural resources for the future.
The United Nations defined sustainable development in the Brundtland Report as development that meets the needs of the present without compromising the ability of future generations to meet their own needs. It assumes that resources are finite, and so should be used conservatively and carefully to ensure that there is enough for future generations, without decreasing the present quality of life. A sustainable society must be socially responsible, focussing on environmental protection and dynamic equilibrium in human and natural systems.
Why is Sustainability Important?
There are many benefits to sustainability, both short-term and long-term. We cannot maintain our Earth's ecosystems or continue to function as we do if more sustainable choices are not made. If harmful processes are maintained with no change, it is likely that we will run out of fossil fuels, huge numbers of animal species will become extinct, and the atmosphere will be irreparably damaged. Clean air and nontoxic atmospheric conditions, growth of resources that can be relied upon, and water quality and cleanliness, are all benefits of sustainability.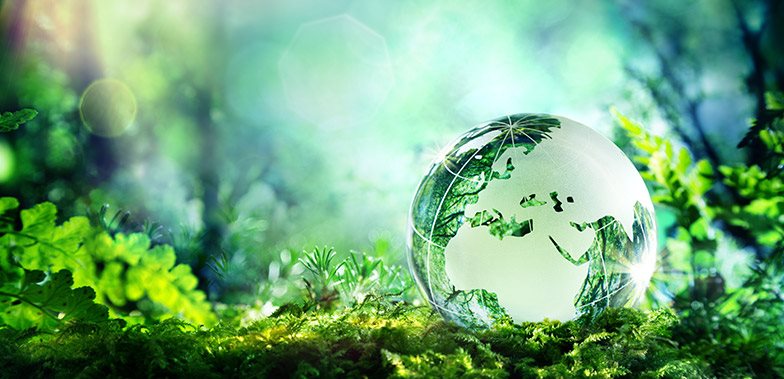 What are the 3 Pillars of Sustainability?
The concept of sustainability is composed of three pillars: environmental, social and economic—also known informally as profits, planet, and people. These are in particular relevant to corporate sustainability, and efforts made by companies.
Environmental protection is the most frequently discussed element. It is concerned with the reduction of carbon footprints, water usage, non-decomposable packaging, and wasteful processes as part of a supply chain. These processes can often be cost-effective, and financially useful as well as important for environmental sustainability.
Social development is about treating employees fairly and ensuring responsible, ethical, and sustainable treatment of employees, stakeholders, and the community in which a business operates. This may be achieved through more responsive benefits, like better maternity and paternity benefits, flexible scheduling, and learning and development opportunities. For example, business should operate using sustainable labour, which involves fairly-paid, adult employees who can operate in a safe environment.
Economic development is probably the simplest form of sustainability. To be economically sustainable, a business must be profitable and produce enough revenues to be continued into the future. The challenge with this form of sustainability is achieving an equilibrium. Rather than making money at any cost, companies should attempt to generate profit in accordance with other elements of sustainability.
Focussing on social and environmental sustainability in addition to economic performance is an approach frequently referred to as the Triple Bottom Line.
What are the Primary Goals?
Recently, the UN issued The Sustainable Development Goals as its main aims for the successful achievement of a better and more sustainable future. They address global challenges to sustainability. The 17 Goals include sustainable economic growth, no poverty, zero hunger, clean water and sanitation, affordable and clean energy, and responsible consumption and production, and it is hoped that they will be reached by 2030.
How can it be Measured?
Sustainability is measured by assessing performance of the three main principles altogether, in particular a balanced treatment of all three. These three key principles of the Triple Bottom Line do not provide a measurement system of themselves, but recent methods of measuring sustainability have attempted to measure sustainability through them. Though no official universal measurement of sustainability exists, many organisations are developing industry-specific tools and practices to judge how social, environmental and economic principles function as part of a company.
How Does Sustainability Affect Business?
The Triple Bottom Line approach to operating a company is useful for businesses in a number of ways. Not only is it ethical and important to meet UN standards of environmental sustainability, it is also economical and allows a stronger business model. Additionally, sustainability enables an organisation to attract employees, shareholders and customers who are invested in the goals of sustainability and share these values. The impact of sustainability can therefore be positive for a business' image as well as revenue.
Can it be Achieved?
In 2018, the EU Commission released six key transformations to be made. If properly implemented, these steps will allow better sustainability to be achieved by the current goal of 2050.
Sustainable development is a societal challenge, not simply an environmental one – improvements of education and healthcare are therefore required to achieve higher income and better environmental decisions
Responsible consumption and production, and the importance of doing more with fewer resources, are important to adopt a circular economy and reduce demand
Decarbonisation of the energy industry, through clean energy resources and renewable processes, will be necessary to provide clean and affordable energy for all
There should be food and clean water for all while protecting the biosphere and the oceans, which will require efficient and sustainable food systems, achievable through the increasing of agricultural productivity and reduction of meat consumption
Smart cities: Settlement patterns should be transformed for the good of the population and the environment, which may be done through 'smart' infrastructure and internet connectivity
A digital revolution in science, technology, and innovation would be required to support sustainable development, as it is hoped that the world will use the development of Information Technology to facilitate sustainability
The Future
With the climate crisis, there is a current movement towards sustainability as a more appealing priority for businesses, as people begin to live more sustainable lives. It is likely that, in the future, positive impact on climate over the whole value chain, improved impact on the environment, people, and atmosphere, and productive input on society, will be expected for businesses. Companies will be held accountable for all aspects of industry, and any environmental damage or harmful emissions should be limited or removed from productive processes.
It is also expected that resources will be reused to suit the global increase in population in what is commonly referred to as a 'circular economy'. This change would allow one person's waste to be another's resource, in a process that would greatly reduce waste and create a more efficient supply chain.